Special Alloy
Sometime, special alloy are used, when standard alloy cannot meet needs of some applications.
Special Copper Alloy
Type
Alloy Symbol
Alloy Name
Characteristics
Applicationss
Precipitation-
hardening
C1720
Beryllium-copper
High strength
copper alloy
Stress relaxation,
Tensile strength,
Fatigue property
Cellular phone terminal,
Digital camera terminal,
Connector,
Automotive switch,
etc.
7 AlloyM
Low-beryllium-copper
NKT322
Titan-copper
C1990M
Y-CUT
MX96
Cu-9Ni-6Sn
Corson
Alloy
NKC388
Cu-3.8Ni-0.8Si-0.15Mg-0.1Mn
High/medium
strength
copper alloy
High strength,
Press processability
Solderable,
Fatigue &
plating property
Connector, relay, switch,
Digital camera terminal,
Cellular phone terminal,
Printer connector,
etc.
C7025
C7035
Cu-3Ni-0.65Si-0.15Mg
Cu-1.5Ni-1.1Co-0.65Si
MAX251
Cu-2Ni-1Z-0.5Si-0.5Sn
Other
Special
Copper
Alloy
NB109
Cu-1Ni-0.9Sn
Medium
strength,
Medium/high
conductivity
copper alloy
MF202
Cu-2Sn-0.3Ni-0.15P
NKB032
Cu-3Zn-0.2Sn
CAC60
Cu-1.8Ni-1Zn
MB115
Cu-9Zn-5.5Ni-0.5Mn-0.25Fe

Alloy for Batteries
Alloy for Lithium Ion Battery
Type
Alloy Symbol
Alloy Name
Characteristics
Applications
Copper
C1100
Copper foil
Electric property,
Processability,
Strength
Lithium Ion Battery
Thickness;6μ~30μ
Aluminium
A1N30
Aluminium foil
A1050
A1085
A8021
Nickel
NI
Nickel
Electric conductivity,
Processability,
Weldability
Battely lead,
Button battery case,
etc.
Thickness;50μ~200μ
Aluminium
A1N30

Aluminium
A8021
Copper
C1100
Copper
Clad
Material
C1100/NI
Copper/nickel clad
NI/C1100/NI
Nickel/copper/nickel clad
A1N30/NI
Aluminium/nickel clad
A1N30/CU
Aluminium/Copper clad
Standard Alloy
Copper Alloy
Type
Alloy Symbol
Characteristics
Applications
Copper
C1020
Electric & heat conductivity,
Malleability, Drawability
Printed circuit board, Automotive parts,
Electric parts, Lithium ion battery, etc.
C1100
Brass
(Cu-Zn)
C2200
Strength, Malleability,
Electric conductivity,
Corrosion resistance,
Solderable
Automotive terminals, Radiator, Cartridge,
Wiring parts, etc.
C2300
C2600
C2680
Phosphor
Bronze
(Cu-Sn)
C5191
Bent & punch formability,
High strength, High elasticity
Switch, Connector, Relay, Contact spring, etc.
C5210
C5240
(Sn10%)
Nickel Silver
(Cu-Ni-Zn)
C7521
Malleability, Corrosion resistance
Shield case, Tuner case, Switch, Connector,
Transistor, Ornament, etc.
C7701
Stainless Steel
Type
Alloy Symbol
Characteristics
Applications
Austenite
SUS301
Spring property, Drawability,
Corrosion resistance,
Non-magnetizability
HDD parts, Metal mask, TV gun parts,
Etching parts, etc.
SUS304
SUS305
SUS316
NM
Ferrite
SUS430
Processability, Weldability,
Low cost.
Automotive parts, Kitchen parts, etc.
Precipitation-
hardening
SUS631
High spring property.
Switch, Spring, Washer, Instruments parts
High Nickel Alloy
Type
Alloy Symbol
Characteristics
Applications
Glass Sealing
Kover
Adhesiveness with glass,
ceramic and resin.
IC lead flame, Metal mask, etc.
42Alloy
36Alloy
42-6Alloy
Magnetic
Alloy
78Permalloy
High magnetic permeability,
High magnetic flux density,
Corrosion resistance
Core, Yoke, Shield case, Vibrating plate,
Speed meter, etc.
45Permalloy
42Permalloy
Magnet
Electric motor parts, Speed meter, Relay parts, etc.
Anticorrosive-
heatresistant
Material
Pure nickel
Corrosion resistance,
Processability,
Electron tube, Lithium ion battery, etc.
Aluminium Alloy
Type
Alloy Symbol
Characteristics
Applications
Pure
Aluminium
1050
Electric conductivity,
Corrosion resistance,
Moldability, Surface treatability
Electrolytic capacitor, Electro conductive material,
Interior & exterior building material, etc.
1085
1100
1N30
AI-Cu
2017
High strength, Corrosion resistance,
Processability
High-strength material for general-purpose,
Flight equipment,
Automotive equipment,
Building material, Machinery parts, Ornament, etc.
2024
AI-Mg
5052
3003・3004
AI-Mg-Si
6063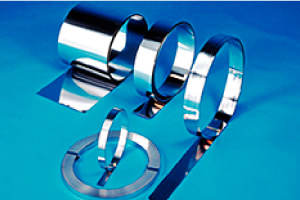 Surface treatment
Plating type
Gold, Silver
Tin, Nickel,
Base material
Copper, brass, Phosphor bronze, Special copper alloy, Stainless steel, Pure nickel, etc.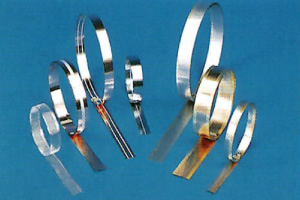 Die casting
High quality precision die cast parts for digital camera, cellular telephones, personal computers, etc.
Various die cast material, such as alminium, zinc, etc.
With surface treatment, plating or coating available.
Supply bases in Japan&China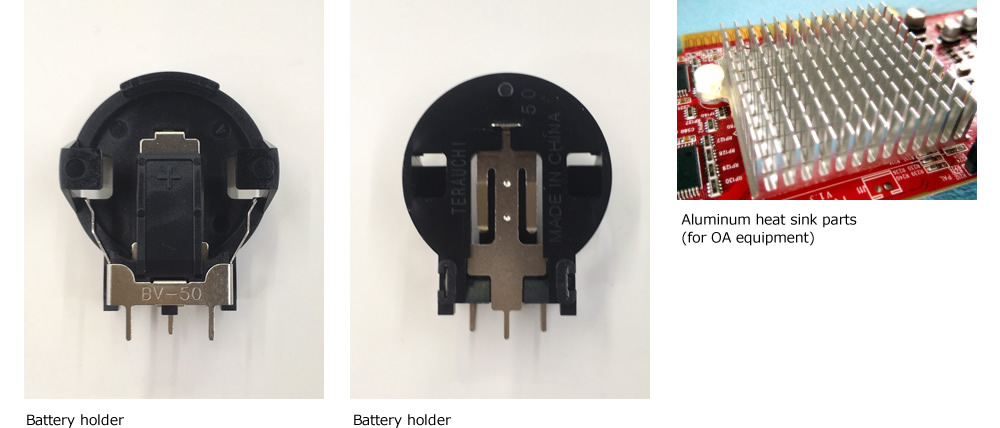 Other
Press & Taping
-Precision press parts for digital camera, battely pack, electric parts, etc.
-Press parts to be supplied with tape assembly.
-Production bases in Japan & China.

Etching
-High quality etching produced by cooperation with etching maker.
-Quality control section in China.
Plastic molding
-Advanced plastic molding for digital camera, battely pack, celluer telephones, OA equipment, etc.
-Insert molding with metal also available.